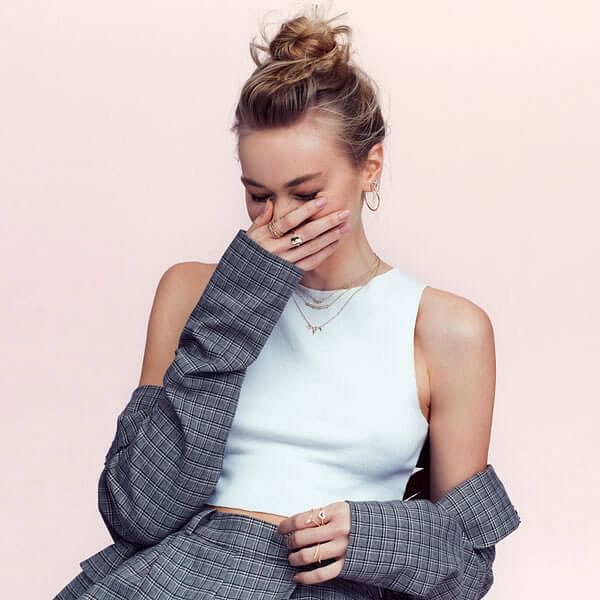 $455-$905
14K Yellow Plain Gold 30mm Round Classic Hoop Earrings
14K Yellow Gold Multi Row Bujukan Bead Curved Ring
14K Yellow Gold Oval Medallion Ring with Diamond Star Center
14K Yellow Gold Curved Round Diamond Bar Necklace
14K Yellow Gold Curved Geometric Diamond Bar Necklace
14K Yellow Gold Edgy Spikes Diamond Necklace
Shop the collection
(6 items)
14K Yellow Plain Gold 30mm Round Classic Hoop Earrings
$ 575
14K Yellow Gold Multi Row Bujukan Bead Curved Ring
$ 905
Size Chart
| Inches | Millimeter | U.S.A | Great Britain |
| --- | --- | --- | --- |
| 1.875 | 15.27 | 4.5 | I 1/2 |
| 1.9375 | 15.7 | 5 | J 1/2 |
| 2 | 16.1 | 5.5 | L |
| 2.0625 | 16.51 | 6 | M |
| 2.125 | 16.92 | 6.5 | N |
| 2.1875 | 17.35 | 7 | O |
| 2.25 | 17.75 | 7.5 | P |
| 2.3125 | 18.19 | 8 | Q |
| 2.375 | 18.53 | 8.5 | Q 1/2 |
| 2.4375 | 18.89 | 9 | R 1/2 |
| 2.5 | 19.41 | 9.5 | S 1/2 |
| 2.5625 | 19.84 | 10 | T 1/2 |
| 2.625 | 20.2 | 10.5 | U 1/2 |
| 2.6875 | 20.68 | 11 | V 1/2 |
| 2.75 | 21.08 | 11.5 | W 1/2 |
| 2.8125 | 21.49 | 12 | Y |
| 2.875 | 21.89 | 12.5 | Z |
| 2.9375 | 22.33 | 13 | |
14K Yellow Gold Oval Medallion Ring with Diamond Star Center
$ 455
Size Chart
| Inches | Millimeter | U.S.A | Great Britain |
| --- | --- | --- | --- |
| 1.875 | 15.27 | 4.5 | I 1/2 |
| 1.9375 | 15.7 | 5 | J 1/2 |
| 2 | 16.1 | 5.5 | L |
| 2.0625 | 16.51 | 6 | M |
| 2.125 | 16.92 | 6.5 | N |
| 2.1875 | 17.35 | 7 | O |
| 2.25 | 17.75 | 7.5 | P |
| 2.3125 | 18.19 | 8 | Q |
| 2.375 | 18.53 | 8.5 | Q 1/2 |
| 2.4375 | 18.89 | 9 | R 1/2 |
| 2.5 | 19.41 | 9.5 | S 1/2 |
| 2.5625 | 19.84 | 10 | T 1/2 |
| 2.625 | 20.2 | 10.5 | U 1/2 |
| 2.6875 | 20.68 | 11 | V 1/2 |
| 2.75 | 21.08 | 11.5 | W 1/2 |
| 2.8125 | 21.49 | 12 | Y |
| 2.875 | 21.89 | 12.5 | Z |
| 2.9375 | 22.33 | 13 | |
14K Yellow Gold Curved Round Diamond Bar Necklace
$ 705
This dainty diamond necklace features a quintet of bezel set round stones arranged by size in a gentle arc. The 14k yellow gold design includes a classic cable chain and refined milgrain borders. Sweet and simple, it's an everyday essential necklace.
14K Yellow Gold Curved Geometric Diamond Bar Necklace
$ 705
This distinctive curved bar necklace features an array of shimmering pavé diamonds in elegant milgrain frames. Crafted from warm 14k yellow gold, it boasts a total of 0.07cts of glittering diamonds. Keep things low-key yet luxe with this versatile gold bar necklace.
14K Yellow Gold Edgy Spikes Diamond Necklace
$ 715
This edgy necklace is adorned by five golden spikes finished with 0.12ct round diamond accents