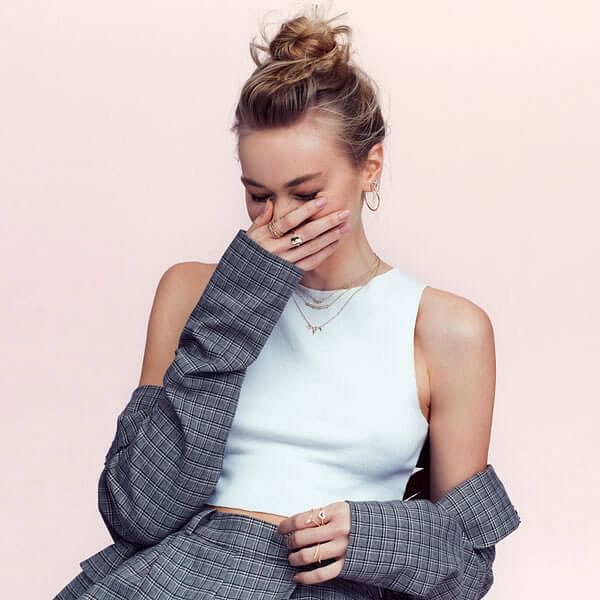 14K White Gold Diamond X Shaped Stud Earrings
14K Yellow Gold 30mm Round Classic Hoop Earrings
14K Yellow Gold Multi Row Bujukan Bead Curved Ring
14K Yellow Gold Oval Medallion Ring with Diamond Star Center
Curved 14K Yellow Gold Bezel Set Diamond Bar Necklace
14K Yellow Gold Curved Geometric Diamond Bar Necklace
Shop the collection
(6 items)
14K White Gold Diamond X Shaped Stud Earrings
$470
These clever 14k white gold stud earrings each boast a sparkling X-shaped design. Radiant 0.10ct diamonds trace the outline of each earring. Now X marks the spot for sensational style.
14K Yellow Gold 30mm Round Classic Hoop Earrings
$625
14K Yellow Gold Multi Row Bujukan Bead Curved Ring
$1,000
14K Yellow Gold Oval Medallion Ring with Diamond Star Center
$550
Curved 14K Yellow Gold Bezel Set Diamond Bar Necklace
$800
Petite diamond additions add a touch of luxury to any jewelry piece. This necklace features a 14K yellow gold construction. Delicate milgrain details surround dainty bezel-set .09 ct diamonds, placed in a graduated design pattern. Minimal craftsmanship and luxurious undertones make this style a must-have.
14K Yellow Gold Curved Geometric Diamond Bar Necklace
$825
A glorious display of architectural designing, this 14K yellow gold necklace features twinkling diamond decorations. This versatile style features rectangular and diamond shapes filled with .07 ct pavé diamonds. A glistening accessory that can be combined with many or worn solo, this is one to covet.