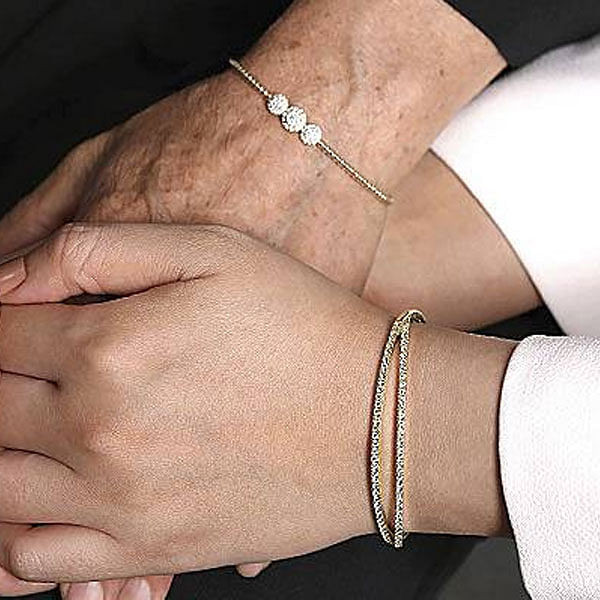 $1,430-$4,390
14K Yellow Gold Split Diamond Cuff
14K White Gold Bujukan Bead Split Cuff Bracelet with Round Pavé Diamond Discs
Shop the collection
(2 items)
14K Yellow Gold Split Diamond Cuff
$ 4,390
Perfectly suited for everyday wear on its own or in a stack, this 14k yellow gold bangle is a must-have. Two strands of glittering pave diamonds criss cross at either side of the wrist for a chic layered effect.
14K White Gold Bujukan Bead Split Cuff Bracelet with Round Pavé Diamond Discs
$ 1,430
Terminating in a stunning array of select diamond stones at each end, this 14k yellow gold bangle will impress and stun in every setting imaginable.