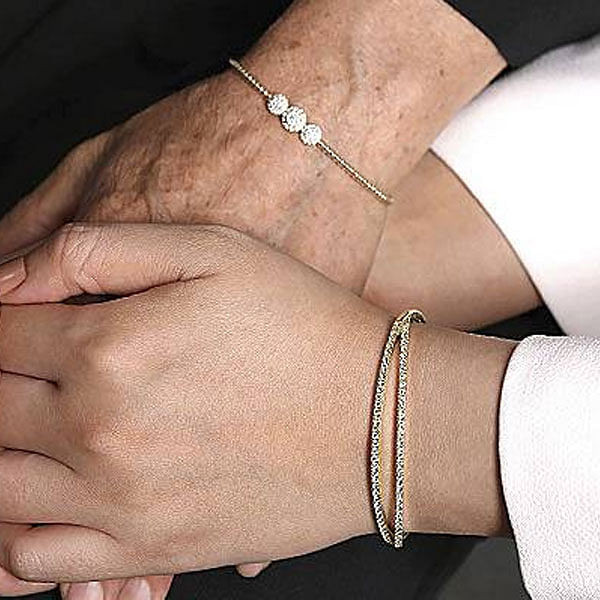 14K Yellow Gold Split Diamond Cuff
14K White Gold Bujukan Bead Split Cuff Bracelet with Round Pavé Diamond Discs
Shop the collection
(2 items)
14K Yellow Gold Split Diamond Cuff
$4,950
A minimal statement cuff, this Demure collection bangle is an excellent choice for chic accessorizing, while adding a hint of glamorous sparkle. A split foundation of warm 14K yellow gold wraps around to meet at a crossing intersection where the eyes are drawn to two split 1.33 ct diamond rows giving this bangle a glimpse of sparkle and negative space in its modern design. Add this cuff to your jewelry styling for an elegant twist on a classic bracelet outline.
14K White Gold Bujukan Bead Split Cuff Bracelet with Round Pavé Diamond Discs
$1,650
Terminating in a stunning array of select diamond stones at each end, this 14k yellow gold bangle will impress and stun in every setting imaginable.