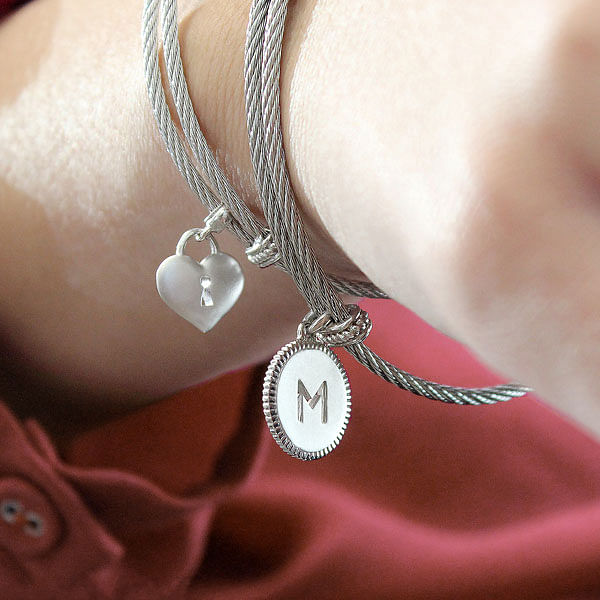 $100-$100
Adjustable Twisted Cable Stainless Steel Bangle with Sterling Silver Heart Lock Charm
Adjustable Twisted Cable Stainless Steel Bangle with Sterling Silver M Initial Charm
Shop the collection
(2 items)
Adjustable Twisted Cable Stainless Steel Bangle with Sterling Silver Heart Lock Charm
$ 100
A heart-shaped lock charm adorns this adjustable silver and stainless steel cable bracelet, perfectly suiting any and all styles, preferences, and settings. Simple yet refined, the bracelet lends itself to every professional or personal occasion.
Adjustable Twisted Cable Stainless Steel Bangle with Sterling Silver M Initial Charm
$ 100
An adjustable and personalized piece that's as functional as it is stylish, this silver and stainless steel bangle makes for the ideal accessory for everyday wear. Perfect for professional settings, lengthy brunches, or a night out with friends, this stunning piece works in every environment.