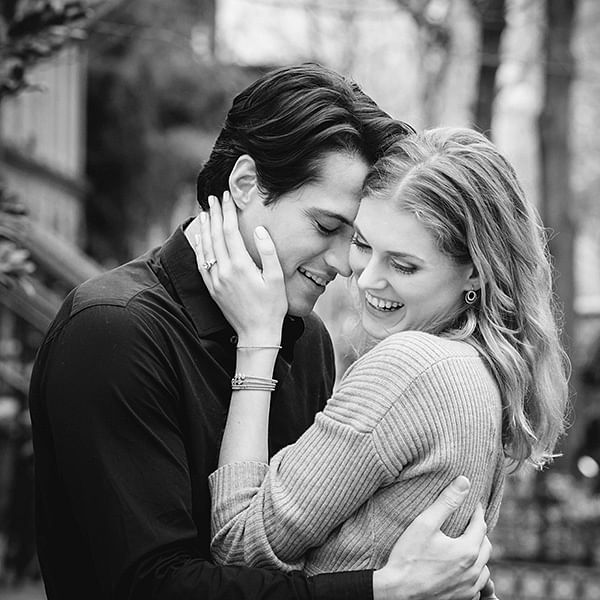 $1,155-$3,620
14K Yellow/White Gold Twisted Rope Oval Diamond Drop Earrings
14K Yellow Gold Bujukan Split Cuff Bracelet with Diamond Pavé Bar
14K White Gold Bujukan Bead Cuff Bracelet with Three Pavé Diamond Stations
14K Rose Gold Bujukan Bead Cuff Bracelet with Three Quatrefoil Diamond Stations
14K Yellow Gold Bujukan Cuff Bracelet with Bezel Set White Gold Diamonds
14K Rose Gold Bujukan Bead Cuff Bracelet with Diamonds
Shop the collection
(6 items)
14K Yellow/White Gold Twisted Rope Oval Diamond Drop Earrings
$ 1,355
Stylish drop earrings featuring an oval of 14k white gold and pavé diamonds nestled within a larger oval of twisted 14k yellow gold. Mix and match these versatile 0.37ct diamond drop earrings for enviable everyday sophistication.
14K Yellow Gold Bujukan Split Cuff Bracelet with Diamond Pavé Bar
$ 1,420
This bangle bracelet is one of the more unique items in our collection. The space between each end is smaller to appear as if its one continuous loop. The beaded band comes together supporting the dazzling diamonds in the center. Impossibly tiny diamonds come together to create a look that celebrates the part and the whole. The closely-packed together diamonds look like a diamond that's been stretched out but, on closer look, you can see each individual diamond in all of its glory.
14K White Gold Bujukan Bead Cuff Bracelet with Three Pavé Diamond Stations
$ 1,675
A delicate arc of gold spheres and three radiant mini cluster of diamonds join to create this one of a kind Bujukan bangle.
14K Rose Gold Bujukan Bead Cuff Bracelet with Three Quatrefoil Diamond Stations
$ 2,035
This trio of pink gold florets adorn Bujukan's sleek spheres of perfection.
14K Yellow Gold Bujukan Cuff Bracelet with Bezel Set White Gold Diamonds
$ 3,620
A smooth strand of beads and a centerpiece of sparkle are a match for the ages in this bold bangle. A slim strand of 14K yellow gold beads with an small opening between the ends make this a versatile piece that can go with anything. Across the top middle of the bracelet are 13 polished white gold stations. Inside each station is a millgrain framed diamonds 0.98ct in total for a bangle that you'll want to wear everywhere.
14K Rose Gold Bujukan Bead Cuff Bracelet with Diamonds
$ 1,155
In this sweet bangle,  delicate touches of pink gold meets simplistic diamonds.